Local Painting Company in Connecticut
Our Professional Painting Services
Our services include but are not limited to:
House staining and paint application
Deck painting/staining)
Prevention and removal of mildew and mold growth
Contact us today for a FREE price estimate!
Here at Scholar Painting we are a full service painting company based out of New Haven County, in Seymour, Connecticut. Our focus is exterior painting and interior painting on both homes and residential buildings. During the winter months we focus mostly on interior jobs but as weather permits we can often work on exterior surfaces as well.
What We Do: Quality Painting
Like anything, a strong foundation is the key to getting a great result. This is true of painting too and preparation is the #1 factor that will give us a great, quality finish on your home.
At Scholar Painting we have years of experience and know to fully clean before painting an area for optimal results. Then we sand, scrape, and prime loose or peeling paint. Once we're happy that the area has been completely prepared, we paint the area with one or two coats depending on the surface and the your request(s).
Before and After

Before

After

A beautiful custom built coffered ceiling was stained in the clubs bar area by Scholar Painting

Before

After

Scholar Painting restored this Norwalk Historical Society barn on Smith Street, Norwalk after being destroyed by the horrific hurricane Sandy that all of Connecticut encountered in 2012.

Before

After

After Hurricane Sandy, this barn on Smith Street in Norwalk, CT was in terrible condition. It was completely unusable and near falling apart. After time and effort was put in, though, it was a great success.

We used Benjamin Moore stain to give the barn a classic style in traditional barn red. The structure itself needed serious repair to ensure that it would stand. We also used GAF Timberline shingles to repair and replace the damaged roof, ensuring leak free protection for years to come.

The Norwalk Historical Society was thrilled with the finished project, and we were happy to provide! The skilled experts at Scholar Painting can handle historic restoration projects of any shape and size, always showing these structures the care and attention they deserve.

If you're interested in our exterior home services, call or contact us today to find out more or to schedule a free estimate!

Before

After

The Fairfield Water Treatment Facility interior ceilings are under tremendous pressure and have to deal to with harsh chemical fumes. Over the years the coating on the ceiling has started to shown signs of delamination and falling off in sheets. The facility contracted with Scholar Painting to install an industrial coating system. Now the ceiling will have years of service to come.

Before

After

Reconstructed interior ceiling and walls in Easton, CT.

Before

After

We painted these stairs, including the side of them.

Before

After

Beautiful exterior ceiling stripped and reconstructed for a Stratford, Ct home.

Before

After

This Milford garage was beautifully restored on the exterior including shutters.

Before

After

After a few years of not being stained the deck began to show a lots of wear and was in need of a good high quality powerwash and staining.

Before

After

The ceilings and stairway were repainted in this Oxford, Ct home.


Painting Price Estimates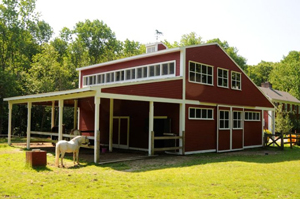 During our painting estimates, we will tell you what preparation and painting work will be necessary to improve your home. Plus, we will walk around with you to point out any problem areas that could have been prevented from the last time that you had your house painted. At Scholar Painting, we like you to be educated just as we are when it comes to painting your home.
Finishing the Job for You
Upon completion of our work, we will walk around with you to make sure you are completely satisfied. A job is not finished until we see a smile on your face.
Scholar Painting is the leading painting company in Greenwich, Hartford, New Haven, Danbury, Darien, New Canaan, Stamford, Old Greenwich, Riverside, Westport, Cos Cob, Wilton, Weston, Easton, Norwalk, Ridgefield, Bridgeport, Stamford, Waterbury, Norwalk, New Britain, West Hartford, Bristol, Meriden, Hamden, Manchester, West Haven, Milford, Stratford, Enfield, Woodbridge, Trumbull, Redding and the surrounding Connecticut area. Contact us today for a Free Estimate on professional painting by one of our trained, certified contractors!
Looking for a price? Get a no cost, no obligation free estimate.