Interior House Painting Contractor in Greenwich & Stamford
Professional Interior House Painters In Connecticut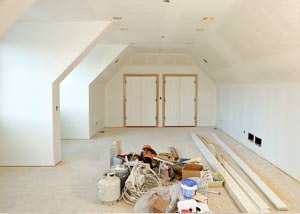 Interior House Painting
Your interior painter can advise you on which paints are long-lasting, cost-effective, and safest for your home.
In most cases, each room in your home will have a unique set of needs, and a particular type of paint that's ideal.
At Scholar Painting, we're your local source for interior painting services of all types -- including kitchens, bathrooms, living rooms, commercial buildings, and more.
Our Connecticut service area includes New Canaan, Greenwich, Darien, and many surrounding areas. For a free interior painting quote for your home, contact the certified, professional contractors at our company by phone or e-mail today!
Why Choose A Professional?
A professional painter can consult you on a number of different factors, including:
Sheen & Appearance
Moisture & Mildew Resistance
Durability & Stain Resistance
Health Factors From VOC
Ability To Withstand UV Rays
Heat Resistance (Where Applicable)
Overall Cost
... And Much More!
At Scholar Painting, our expert contractors have the training, experience, and products you need to create a more beautiful interior in your home! To schedule a free interior house painting quote with one of our trained professionals, contact our company by phone or e-mail today!
Which Paint Is Best For Your Home's Interior?
When choosing the paint for each room in your home, your professionals will have to balance between many factors related to quality, safety, price, appearance, and overall durability.
What follows are just a few considerations that an experienced painter will make: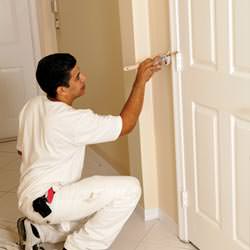 Long-Lasting Interior Paint
How many different paints would you useon a children's room? Ask a painter, and the answer may surprise you.
This is because a professional painting contractor will know that while the walls of a children's room may need to be stain-resistant, durable, and scrubbable, your children aren't likely to reach the ceiling any time soon. They're likely to choose a thinner, less-expensive paint there to save you unnecessary expenses.
Similarly, a higher grade of paint may be called for in areas where there is a lot of casual contact and wear and tear. A painter is likely to choose a high-grade paint for a doorway, for example, which will be in constant contact with oils from fingers, and impacts from rings. Use a low-grade paint, and constant maintenance will be needed to keep up the appearance.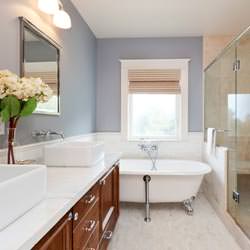 Mold- & Moisture-Resistance
Some rooms -- such as bathrooms, kitchens, and basements -- are much more humid than others! Unless the paint you use is designed to resist the potential damage caused by moisture and mildew, your newly painted space could be quickly ruined.
Paints used in "damp" areas are specially formulated to hold up in humid conditions, and will often have antimicrobial properties that will help it resist mildew and bacterial growth.
In a basement, your paints will need to deal with moisture in a very different way. When in contact with damp earth, water vapor can make its way through masonry of many kinds (brick, stucco, fiber cement, cinder block, etc).
This water can react with the high PH of the masonry to hydrolyze the vinyl acetate portion of paint binders, which will badly deteriorate the coating films.
This moisture can also create a buildup of a white, powdery mineral salt known as "efflorescence" behind the paint. Together, these forces combine to cause improperly selected paints to peel, blister, and crack off surfaces. Which paints work best for dealing with each type of moisture? At Scholar Painting, we can consult with you and explain the benefits and drawbacks of each choice!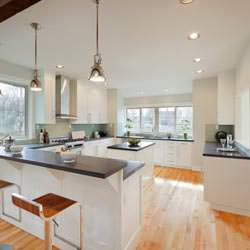 A Sophisticated, Professional Appeal
Is your paint designed for the maximum impact for the room it's going on? A well-lit area such as a sun room will need a paint that's able to hold up to UV rays without fading its colors, while a semigloss paint is ideal for doors, windows, trim and shutters -- providing added protection and visual appeal.
If you're painting a surface with many imperfections, you'll find that it's best complemented by paint that has a matte finish. This type of paint minimizes the reflective light that tends to highlights flaws in the wall, keeping your space looking as good as possible.
Consumer Reports (June 2007) warns that companies are constantly reformulating their paints and stains -- particularly as the EPA tightens its safety regulations. An experienced, painter will be up-to-date on evolving brands.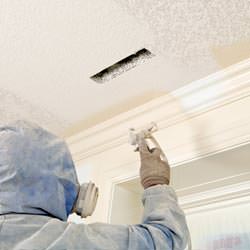 Paint With Acceptable VOC Levels
The EPA (Environmental Protection Agency) reports that most conventional paints and coatings contain Volatile Organic Compounds (VOC's) that are off-gassed from the paint.
These compounds are added to the paint to enhance product performance and shelf life, or can by the byproducts of the drying process. Examples of these chemicals include benzene, formaldehyde, and toluene.
Individuals who are sensitive to VOC's may experience a variety of adverse health effects, including eye, nose, and throat irritation, as well as headaches, nausea, and even damage to internal organs. Some VOC's are also classified as carcinogens).
A paint that is used primarily outdoors may have a high VOC level that makes it inadvisable for indoor use.
An experienced painting company will be able to advise you on the potential health hazards of these chemicals, which products are safest, and how to best manage any VOC risk that may occur.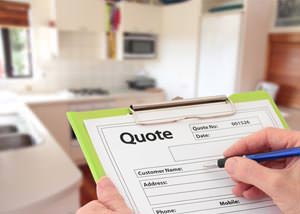 Is Your Work warrantied?
Your painting contractor should provide a written warranty that states that they will correct any chipping, peeling, flaking, excessive fading, or chalking that occurs on your paint at little or no cost to you. This warranty should stand for at least two years.
If your contractor tells you that the paint itself is warrantied, remember that this cost does not include labor, which is a much more costly part of the job.
Choosing A Great Interior Painting Company
Like all other home improvements, the difference in workmanship from one company to the next can be dramatic.
When choosing the company that's best for you, we recommend taking these things into consideration:
Professional Reputation: A company is best represented by its former clients. Ask your contractor if they have references available, or if it'd be possible to do a drive-by of a job they completed several years ago.
You'll also want to research the company online to see if they have positive reviews on online ratings sites, as well as their reputation with the BBB.
Experience & Training: Does the the company have experienced tradesmen on hand, or is a large part of their staff college kids and "helpers"?
You'll want your painters to be licensed, bonded, and insured. Membership in a local trade association is also a good sign of an experienced, dedicated company.
Communication & Contracts: Make sure that your painters are willing to answer questions, work with you, and suit the work to your needs.
All proposed work should be included on a written contract that includes the company's name, address, office and cell phone numbers, and their professional license number.
We Offer Professional Interior Painting Services In Connecticut!
When it comes to painting in Connecticut, we're the experts for you! Our specialists take pride in our knowledge of the industry, or professionalism, and our unbeatable results!
It costs you nothing to meet with one of our experts for an on-site inspection of your home! We can provide you with an expert consultation, answer any questions you may have, and provide you with a free written interior painting quote! To schedule your appointment, contact us by phone or e-mail today!
Our company proudly provides interior painting by experienced contractors throughout Darien, New Canaan, Greenwich, Riverside, Old Greenwich, Stamford, Weston, Westport, Cos Cob, Wilton, Ridgefield, Easton, Norwalk, Redding, Woodbridge, Trumbull, New Haven, and many surrounding areas.
Looking for a price? Get a no cost, no obligation free estimate.