Connecticut Painting Contractors: About Scholar Painting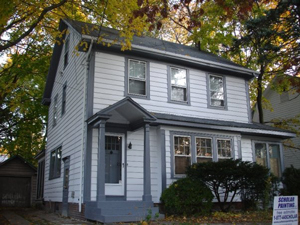 Scholar Painting Mission Statement
One Team, One Goal:
To be Connecticut's number one house painting company, measured by our consistent level of client loyalty, brand integrity, highest quality, and professionalism.
Exceed Clients' Expectations (The WOW Effect)
You, the customer, are the lifeblood of this company. We strive to exceed your expectations enthusiastically, so after any interaction with the company, you will have a positive feeling about Scholar Painting.
Image is Everything (There's only one first impression!)
We take great pride in the way we dress, look, act, and speak when representing Scholar Painting. We go by the idea that 70% of communication is non-verbal. People pass judgment on our neatness of dress, grooming, posture, eye contact, tone of voice, and hand shake. We believe that you are expecting top quality service and reliability when looking for a painting contractor.
Excellence in Everything We Do
Our business is a dynamic place where mental and physical challenges are a daily norm. We embrace the variety and the challenges passionately to achieve excellence in providing the highest quality of work to the smallest detail.
Community Commitment
We at Scholar Painting feel it is everyone's responsibility to get involved in servicing and supporting the community that we belong to. Encouraging education and protecting the environment are vital components of our community involvement. From the paints we use to the efficiency in our work, we try to limit the amount of excess materials and waste used for every job.
Final Note
A completely finished paint job is when you have a smile on your face. We realize that your home is one of your biggest assets and your pride and joy. We treat every paint job as if it is our own.
Looking for a price? Get a no cost, no obligation free estimate.