Historical Restoration Company in Greenwich, New Haven, Hartford, & New London
Historic restoration, concrete restoration, carpentry & more in Connecticut & surrounding areas!
Scholar Painting is a full-service painting and restoration company based in Seymour, Connecticut specializing in historic restoration. Scholar Painting began with two friends painting houses during summer breaks from school, and has grown to one of the area's leading painting and restoration companies. Scholar Painting and Restoration, LLC provides an expansive range of professional services catering to the needs of customers throughout the New England and New York areas.
Scholar Painting is committed to excellence and guarantees high-end results at an affordable price. Contact-less Estimates are available! Call us for a FREE ESTIMATE TODAY! 1-855-234-8952
---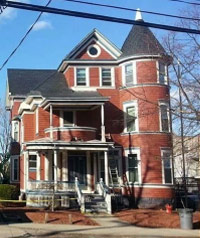 Historic House in New Haven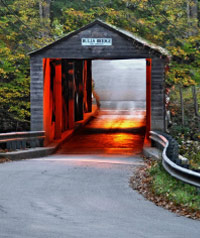 Bull's Bridge in Kent
Liberty Community Housing
We specialize in a wide range of historic restoration services. These include:
Historic Masonry Repair
Protective Coatings
Lead Paint Stabilization
Doors/ Windows
Asbestos Abatement
Metal Flashing
Trim Restoration
Concrete Restoration
Structural Repairs
Historic Roof Repair and Replacement
Metal Restoration
Carpentry Repair and Restoration
Decorative Painting
Bridge Restoration
Gutters
Wall Coverings
---
Vaughn Butler and Matt Burke founded Scholar Painting in 2008, turning their childhood friendship into a successful painting and restoration business, focusing on historical restoration, epoxies, coatings, roofing, and cement work. Scholar Painting is built upon the principles of:
Excellent Customer Service
Fair Business Practices
Professional Workmanship
Exceeding Our Customers' Expectations.
Scholar Painting & Restoration has a high level of customer loyalty because we offer professional, reliable, efficient services! We offer warranties on all of our installation services.
Check out this list of completed historical restoration projects
We have completed projects for a distinguished client list including:
Distinguished client list
Legislative Capitol Parking Building Deck, Hartford, CT
Union Station, New Haven, CT
Greater Hartford Transit District Union Station, Hartford, CT
Ansonia Armory, Ansonia, CT
South Britain Historical Library, Southbury, CT
First Church of Christ, Congregational 1652, Farmington, CT
Enfield Old Town Hall, Enfield, CT
Deep River Town Hall, Deep River, CT
Bull's Bridge Restoration, Kent, CT
Maselli Barn, Hamden, CT
Lockwood Matthews Mansion, Norwalk, CT
Norwalk Historical Society Smith Street Barn, Norwalk, CT
Enfield Old Town Hall

Smith Street Barn
South Britain Library

The Southbury Old Town Hall
Contact-less Estimates are available! Call us for a FREE ESTIMATE TODAY! 1-855-234-8952
Looking for a price? Get a no cost, no obligation free estimate.